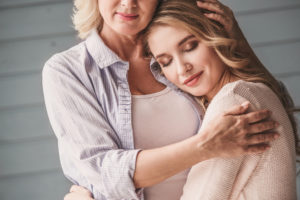 It is devastating enough to watch a loved one's health decline or to be faced with the fact that you may be taken away from your family by a disease.  But the added stress of paying for cancer treatment while being unable to work is also counter to healing.
Focus should be on providing (or seeking) what you feel is the best care possible – not on paying for cancer treatment.  Unfortunately, that care is absolutely limited by your financial resources and health insurance.

Finding what you feel is the best cancer care for you or your loved ones may very well mean seeking complementary and alternative therapies outside of conventional medical treatments, but these therapies are rarely covered by health insurance.
Maintaining Control
Just being able to focus and maintaining control over your care is vital. A depleted nest egg usually leads to limited choices. What treatments would you consider if you had the financial resources to cover them? Where would you travel for care?
A Life Insurance Advance may be all you need. Cash from selling a portion of your life insurance policy now, while you are alive, often functions as an undiscovered emergency fund for those who are experiencing the added financial burden that comes along with being sick.
Hidden Value in Life Insurance helps paying for cancer treatment
Life Settlements are Intentionally Hidden by Insurance Companies
Sadly, many insurance agents and advisers are still prohibited by their companies from mentioning life settlements and Viaticals to their clients. This often puts the agent into a very uncomfortable conflict between advising a friend or client and losing their job.
When someone receives a cancer diagnosis and contacts their insurance company to see if they qualify for accelerated death benefits to pay for cancer treatment, they often find that if your current life expectancy is longer than 6 months or a year, you are unlikely to qualify.
But someone with a 5 or 6 year life expectancy can usually qualify to sell a portion of their life insurance policy themselves. It is wrong when an agent is not permitted to tell you the truth about selling your policy, especially when the proceeds could be life changing.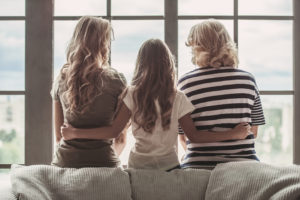 Insurance companies rely on policy lapses. Nearly 90% of all life insurance policies lapse. A few states have already passed laws requiring insurance companies to disclose the option to sell your policy and Georgia passed a law that specifically protects insurance agents from being terminated for simply advising their clients of the option.
Do Your Homework
You are your own best advocate. Have your policy appraised before you do anything. There is no fee or commitment to have your policy reviewed. Knowledge is power. Knowing what your policy could be worth as a life insurance settlement could potentially give you back control of your care.
You can often sell all or a portion of an existing life insurance policy. Even Term Life Insurance, Group Life Insurance and Life Insurance Policies with absolutely no cash value may have a hidden value, depending upon your health to help you while you are paying for cancer treatment.