Viatical and Life Settlement Case Studies and Examples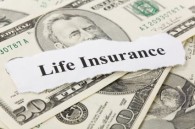 Learn from some past viatical and life settlement examples. We have put together a life of viatical and life settlement case studies so you will get an idea of some cash payments and how viatical settlements and life settlements are used. Learn how much your policy is worth as a life settlement or viatical settlement by filling out the form to the right. Please call us at 1-800-973-8258 if you have immediate needs or would like to speak to someone in person.
Apologies, but there are no posts to display.