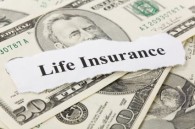 Viatical and Life Settlement Case Studies and Examples
Examples of Life Settlements and Viatical Case Studies
Learn from some past viatical and life settlement examples. We have put together a life of viatical and life settlement case studies so you will get an idea of some cash payments and how viatical settlements and life settlements are used. Learn how much your policy is worth as a life settlement or viatical settlement by filling out the form to the right. Please call us at 1-800-973-8258 if you have immediate needs or would like to speak to someone in person.
Call for an appraisal before you attempt to sell your life insurance policy for cash.
---
What is an Example of a Viatical Settlement?
A viatical settlement is a financial arrangement in which a person sells their life insurance policy to a third party for a lump sum cash payment. This type of settlement is typically used by individuals who have a terminal illness and need cash to cover medical expenses or other bills. 

Here's an example of a viatical settlement to illustrate how it works:

Sarah, a 65-year-old individual, is diagnosed with a terminal illness and holds a life insurance policy with a face value of $500,000. Facing significant medical expenses and financial strain, Sarah decides to explore a viatical settlement as a way to alleviate her financial burdens.

She contacts a reputable viatical settlement company, which evaluates her policy based on her health condition and life expectancy. After careful assessment, the viatical settlement company offers Sarah a lump sum payment of $300,000, which is 60% of the policy's face value.

Sarah accepts the offer, and the viatical settlement company becomes the new owner of her policy. They assume the responsibility of paying the remaining premiums until Sarah's passing. Upon her death, the viatical settlement company receives the death benefit of $500,000.

What is the Life Expectancy for a Viatical Settlement Candidate? Understanding Viatical Settlements and Life Expectancy
Life expectancy plays a crucial role in viatical settlements. It refers to the estimated remaining lifespan of the insured. The longer the life expectancy, the longer it may take for the viatical settlement purchaser to receive the death benefit, impacting the potential return on investment.

In general, individuals with a shorter life expectancy are considered ideal candidates for viatical settlements. Individuals facing terminal or chronic illnesses are more likely to qualify for viatical settlements due to their diminished life expectancies, typically of 2-4 years or less. 

Is a Life Settlement the Same as a Viatical Settlement? Understanding the Differences
While life settlements and viatical settlements share similarities, they are not the same. 

A life settlement involves the sale of a life insurance policy by a policyholder who no longer needs or can afford the coverage. Typically, life settlements cater to older policyholders without terminal or chronic illnesses. These individuals sell their policies to third-party investors or companies in exchange for a lump sum payment.

On the other hand, a viatical settlement is specifically designed for individuals facing terminal or chronic illnesses with significantly reduced life expectancies. Viatical settlements provide policyholders with the opportunity to sell their life insurance policies to viatical settlement companies or investors for an immediate lump sum payment. This financial transaction helps individuals access funds to cover medical expenses or enhance their quality of life during challenging times.

The key difference between life settlements and viatical settlements lies in the health condition of the policyholder. Life settlements are available to seniors without specific health conditions, while viatical settlements cater to individuals facing terminal or chronic illnesses.

---