If you're facing a terminal illness and have a life insurance policy that you can no longer afford to make payments on, a viatical settlement provider can offer a solution to your problem.
Life Insurance Payout
Receiving an early death benefit has distinct advantages:
Your cash flow improves because you no longer have to make expensive premium payments.
You receive a lump sum cash payment that you can use for virtually any purpose, as you see fit.
Early death benefits received in a life insurance settlement transaction are generally excluded from federal income tax.
To exclude your settlement payment from your taxable income, you'll need a certification from your doctor confirming that you are expected to live for 24 months or less.
The disadvantage of taking an early settlement is that your current beneficiary won't receive life insurance benefits when you die.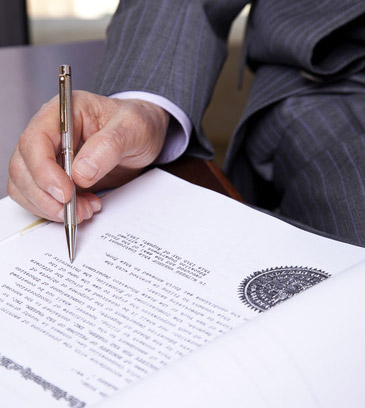 The Viatical Settlement Process
The life insurance settlement process begins when you contact a viatical settlement provider. A settlement counselor will collect information from you about your life insurance policy and your premium payments and about your illness.
The counselor will value your policy and offer you a lump sum settlement amount in exchange for an assignment of your death benefit. If you accept the offer, you'll provide the necessary documentation, sign the necessary forms and receive a payment.
Settlement recipients use their lump sum payments in a variety of ways.
Some recipients give gifts to family members and close friends, reveling in the chance to see the good their gift can do.
Some people get medical treatments they weren't able to afford before the settlement.
Some move to a residence where they'll be more comfortable in their final days.
Some take a trip they've longed to make but never could afford to.
Some gain peace of mind, knowing they have enough money to die with dignity.
Too many terminally ill persons miss the opportunity to cash out their insurance policies. They let their policies lapse without finding out how much they might be worth. A free, no obligation consultation with a viatical settlement counselor is a step in the right direction.