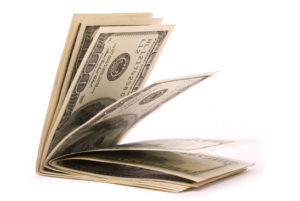 The simple explanation of what is a viatical life insurance settlement, is a terminally ill patient receives a cash payment for a life insurance policy they own. A more in-depth viatical settlement definition is a transaction where a person who has a life insurance policy and a terminal illness sells his interest as an insured to a viatical settlement company. The settlement company then makes a cash payment to the owner in exchange for ownership of the insurance policy. When the insured dies, the settlement company receives a return on its investment in the form of the proceeds from the life insurance policy.
Early origins of Viatical Settlements
The concept of a viatical settlement gained popularity during the early years of the HIV and AIDS epidemic, when thousands of relatively young, unmarried men were faced with a severely shortened life expectancy. These AIDS patients had no families relying on their income for support. Their insurance beneficiaries were often their parents or siblings who would not need the cash proceeds of their insurance policies.
Meanwhile, unable to work, the patients struggled to make their premium payments and to find the funds to pay for healthcare services. Instead of resigning themselves to their changed circumstances, these men approached life settlement companies looking for a solution. Offering a viatical life insurance settlement offered a win-win answer to the problem.
Modern Viatical Life Settlement Solutions
Persons who have been diagnosed with a terminal illness such as metastatic cancer, Lou Gehrig's disease (ALS) or Huntington's disease seek a settlement so they can receive much-needed cash that would otherwise be locked up in an insurance policy until after their death.
Oftentimes, a friend or family member who is helping the patient handle his finances recommends a settlement as a way to ease the burden of high medical bills and tight cash flow. In some circumstances, the insured is on the verge of letting his policy lapse because he can no longer afford to pay the premiums.
By having your policy appraised instead of letting the policy lapse, the owner finds out how much he might receive in a life settlement. If he decides to go forward with the settlement, he may get out from under the high premium payments and receive a sum of cash that enables him to live out the rest of his life more comfortably. Some patients use the money to pursue experimental medical treatments. Others use their settlements to bestow monetary gifts on their loved ones, take special trips or upgrade their standard of living during their final days.
Next steps
The first step toward a viatical settlement is to get a free, no-strings-attached valuation of your life insurance policy, review records about your life expectancy and get answers to any questions about the process you may have. Find out what your life policy is worth as a life settlement or viatical settlement by learning if you can sell your life insurance policy for cash.