---
---
Patients who receive terminal diagnoses often look for financial assistance and solutions to deal with unexpected, serious financial pressure. Travel, treatment, medications, and keeping up with household expenses can be a daunting task. In this article we will discuss financial assistance and solutions for cancer patients.
---
---
You're seated in a blue, soft, upholstered chair in your doctor's office. Your family is seated in identical chairs right beside you. You look at each other, nervously awaiting the test results, knowing your world may soon change.

In these last few moments, before your doctor arrives to deliver the news that will change your life, you think about your family. Your dreams of watching your children, and grandchildren, grow up. Living out your days beside your spouse. You're young! You should have a lot of time left to grow old. And you cling to that thought.

You hear a knock at the door – your doctor. Today, instead of scrubs, he's wearing his Sunday best, layered with his crisp, white lab coat. You can already tell. The information being delivered today will be life changing.

By now he is sitting is his tall, dark brown leather chair speaking to you and your family. You snap back and make eye contact with him. You allowed your thoughts to drift away and for a moment forget. Forget about the test results. Forget that the possibility is real that you won't get to watch your kids grow up. That your spouse may grow old alone.

In a matter of seconds, the test results are read and your fears are confirmed. The ten seconds that forever changed your lives just passed. And you never want to relive them. Your heart is breaking and you look over to your family. They're acknowledging the doctor. They understand. They are strong, and you love them for that. You're holding on to hope. But this is real, and your life has changed.

You think to yourself, "What are we…what am I going to do? How will we afford this?"
---
---
This scenario is all too real for some. The truth, the fear, the diagnosis. Under all of the pain you also have the burden that comes with this disease – the financial burden.
How are you going to pay for treatment? Prescription costs? Travel and lodging? And those are just things associated with this disease. You still have every day expenses and bills. A mortgage. College tuition (x2). And it seems that you will be down to one income. What are you going to do? You don't want any more stress added to your plates – you have enough to deal with. And you don't want to lose any more time with your loved one(s).
Here at Viatical.org, we hope to provide you with options to ease the stress and burden of this diagnosis. Below are programs that can help to assist with the different expenses that can come along with cancer and treatment.
---
---
Financial Assistance And Solutions For Cancer Patients:
---
Travel Assistance For Cancer Patients
Depending on your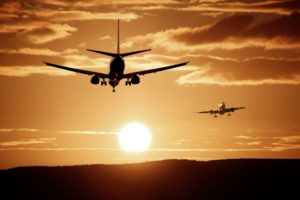 location, you may need to travel for cancer treatment. This travel may be an hour away or a few states away. Either way, you are looking at additional expenses that you wouldn't accrue in your 'normal,' everyday life. According to the American Cancer Society, 1 in 7 people who are diagnosed with cancer travel for care. According to the Bureau of Transportation Statistics, the average cost of a round-trip flight in the United States in 2016 was $350.37. That number is per person. Just over $700 (before fees and taxes) for two people. Each time you have to travel.
According to an article on Angie's List written by Michael Schroeder in 2015, LeMerle McIntyre of Bowdon, Georgia was diagnosed with stage 4 breast cancer in 2008. She wanted to fight for her life so she researched options that would give her the best chance. Her research led her to Houston, Texas. She estimated flying to Houston at least 50 times. She mentioned flights costing from around $200 when a special was taking place to around $1,200 for her and her husband. "We used our life savings," McIntyre said. "But you take life out of savings and what do you have? No life."
There are a few organizations that offer travel assistance for cancer patients and treatment plans.
Cancer treatments can range from daily to weekly, depending on the plan you and your doctor decide upon. If you are not local to your treatment center, you are now not only looking at the cost of travel but you will need lodging for the duration of the different treatments.
---
Housing Assistance For Cancer Patients
According to Statista, in 2016 the average daily cost for a United States hotel was $123.97. If you have a treatment plan that is out-of-state and lasts approximately 5-7 weeks for round one, you could potentially be looking at an additional cost of $4,300 to $6,100 for a place to stay.
There are a few organizations that offer lodging assistance for cancer patients and their families.
You wouldn't be traveling or need lodging for treatment if it weren't for the diagnosis you received. And a flight or a place to stay won't do you any good if there isn't anything waiting for you once you reach your destination. And that is the treatment itself.
---
Treatment Costs For Cancer Patients
Whether it's surgery, radiation, chemotherapy, immunotherapy, targeted therapy, hormone therapy, stem cell transplant, or precision medicine, the treatment and medications that help you combat and overcome this disease are far from economical.
The average costs during the first year of a cancer diagnosis according to a 2010 survey from www.cancer.gov say a 65+ year old would be looking at a range of $49,458.13 – $51,735.65 in medical expenses, depending on their gender and cancer type. That is more than or equal to what some fa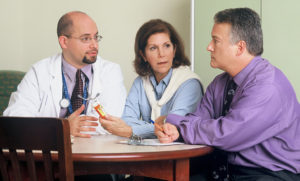 milies bring home in annual income. And that is just for the treatment. These costs do not include travel or lodging.
There are a few organizations that offer financial assistance for treatment.
With every obstacle cancer throws at you, there are options to help ease the financial burden that you are faced with.
---
Organizations That Help Cancer Patients Financially
There are many foundations and assistance programs across America that want to help with the financial burden that cancer brings. From the Cancer Financial Assistance Coalition, which offers a variety of assistance for many different needs, to the HealthWell Foundation that can help with co-pays, premiums, deductibles, and other financial burdens. There are ways for you to get the help you need, and more importantly, the care you need.
There is another option. You could call us and we could appraise your life insurance to see if you have a hidden value in your policy. Many people aren't aware that selling your life insurance policy to a third party is even an option. It may be the quickest way to obtain a lump sum of cash that could be available to you immediately. If you are terminally ill, a viatical settlement could be tax free.
---
---
Don't let cancer add a financial burden to your life. There are numerous opportunities available to you to help with the different expenses that arise because of cancer. A viatical settlement could give you cash now that you could use to cover the remaining finances that aren't covered by any of the programs listed above. Call us now to see if you qualify. Financial help may be only a phone call away.